Nov

16
Tags
Related Posts
Share This
Record of the Day: Yousef – Are You Ready EP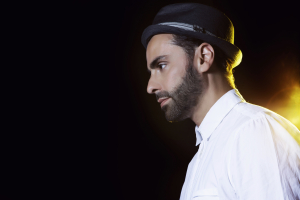 Artist – Yousef
Title – Are You Ready
Label – Circus Recordings
Release Date – Monday 16th November
Fresh off the back of the success of his storming release on BPitch Control earlier this year, Yousef returns with a more upfront EP on his own Circus Recordings imprint. The title track to the EP kicks off full of moody bass guitar and delayed percussion, this escalates quickly to include an ethereal vocal paired with a growling acid line. "Are You Ready" chugs along at a great pace until Yousef starts to wind up the track for it's first drop and he really raises the pressure with a craze inducing combination of glitched snares and warped synth's. This track has and will do some serious damage in bigger rooms as the track is complemented by a plethora of his finely tuned atmospheric and percussive laden grooves.
Staying on the big room tech house tip, the bass heavy "Touch Me" follows on perfectly from "Are You Ready". Yousef truly is a master of the build up and drop, delayed female vocals implore the listener to do as the title suggests, mixed with more delayed snares creates a fantastic yet heady pinnacle to the track. Before dropping back in to the groove
"Wannabe" is a bit more subdued than the rest of the EP, but employs snappy closed hi hats, noise snares and a much-needed breakdown to make the impact. This, like the rest of the release, I can see doing great things on bigger dance floors. Yousef certainly has an ear for what works on these type of floors and his return to his own Circus Recordings label will keep him right at the top of the pile as one of the most underrated headliners.
After his last outing in Dubai brought the house down, Yousef will return to Dubai next Thursday (26th November) for Shibuya where he will again headline. More information can be found here.