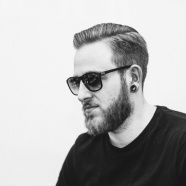 Apr

19
Tags
Related Posts
Share This
Record Of The Day… Bellville / Fabio Montana – Time Machine
Artists – Bellville / Fabio Montana
Title – Time Machine
Label – Incroyable Music
Release Date – Out Now
Incroyable label mates Bellville and Fabio Montana have joint forces for the first time and come up with a massive and innovative club sound in the form of their Time Machine EP. It features one great single and two remixes from Third Son and Hush & Sleep.
The original is nearly seven minutes of serene and slow building house. Rolling rubber drums underpin poised and epic chords. Whirring sounds add a feeling of flight to the airy groove and soft melodies help carry you away.
UK based and highly recommended Third Son transforms 'Time Machine' in a remix that is truly standout. His version is much more driving and dramatic, with spraying synths and chugging drums making for a marching groove that is urgent and essential. Lastly, Hush & Sleep's remix of 'Time Machine' catches the melody and runs with it to a much darker, more paranoid place.
All three cuts here are well crafted for maximum impact on the 'floor and make for another fine release on Incroyable Music.
Describe the record in five words.
Fabio Montana: A friend of us described it in an interesting way: Somehow it feels like a little journey into space…
Starting more melodic with the original, followed by a powerful "take off" with the Third Son Remix and ending up in a dark and infinitum cosmos with the Hush&Sleep Remix.
What is it about this record that appeals to the fans?
Fabio Montana: We tried to create something self-developed with influences which laid more in ourselves without thinking to much about whether the people like it or not. Actually it seems that they do – therefore we're thankful for it.
Bellville: Our claim as musicians is not to satisfy everyone. If you try so you've lost before you start to create something.
How does it differ from your last release?
Bellville: Maybe "time machine" has become more powerful and straight in it's build up. But we always try to make sure to give each production a certain dynamic with both energetic and calm parts
What was the inspiration for this release?
Fabio Montana: I showed Bellville a project where the arp was the main element and he liked it that much and build up something new and "time machine" was born.
If you had the chance to play this in any club, which would it be?
Any kind of club has it's own atmosphere and attraction so we haven't high standards / expectations a small underground venue in London would be interesting! ; )
You can check out the EP below and also pick up a copy here.