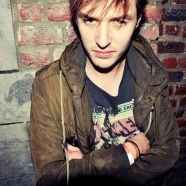 Mar

02
Tags
Related Posts
Share This
Record Of The Day… Red'Out – Odyssey EP
Artist – Red'Out
Title – Odyssey EP
Label – Play Label Records
Release Date – Out Now
Play Label Records is proud to welcome back Red'Out for a brilliant new EP following on from the great success of his Butts & Pulp release back in June 2014. The tracks are also revisited by Denis Horvat and by Latence for some brilliant remixes.
Red'Out has been producing music since his teens and is an acclaimed DJ who played his first gig in front of 5000 people in Brussels. He released his first EP's on 17:44 Records and has played all over his native Belgium, but now he is back on the label that reinvigorated his career and is in fine form.
Waiting For Saturn is a deep and musical house cut with late night spirits, fresh synth lines and a really nice sense of groove. It is effortless and well produced and Croatian born Denmark based Souvenir and Get Physical associate Denis Horvat remixes. His take is even more melodic and starry, with rippling keys building the tension as slick and rubbery drums unfold below. It really carries you off into the stars, to be sure.
Daisy Bell is then another original that is broody and moody with big synth lines dancing in wide open spaces. Its full of tension and suspense and will really make a mark on the floor. This one then gets remixed by Latence and is flipped into a deep back room grinder that has colourful synths adding real heat and musicality to the muscle of the groove. Overall it is another essential release from this fine label.
Describe the record in five words.
Dark – Cold – Progressive – Journey – Space
What is it about the record that will appeal to the fans?
Each track has its own atmosphere and explores a different aspect of the Odyssey.
How does it differ from your last release?
Odyssey is more progressive and darker compares to my first release on Play Label Records 'Butts & Pulp' which was way more sunny and fresh.
What was the inspiration for this release?
I tried to create a musical journey through the space (I've watched a lot of sci-fi movie!)
If you had the chance to play this in any club, which would it be?
Fuse Club in Brussels!
Odyssey is available for purchase here.
Check out the EP below…