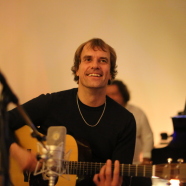 Dec

16
Tags
Related Posts
Share This
Record Of The Day: Real Nois & Manu Gonzalez – Nite Rider
Artist – Real Nois & Manu Gonzalez
Title – Nite Rider
Label – Real Nois
Release Date – Out Now
'Nite Rider' is the third single from the Real Nois stable, the Ibiza-based production studio that unites the audio and design experience of its founders, Reza Kharaghan and Leili Huth, with the production flair of its musical director, Chris Franck, renowned UK house producer Toni Economides and in-house engineering don Mattia Sartori.
'Nite Rider' sees Real Nois team up with Manu Gonzalez (Best Ibiza DJ 2015 DJ Awards) to instant effect. The title track rides a wave of surging, sun-drenched beats and lush strings, the perfect soundtrack to the time where the White Island's vibe shifts from de-luxing in the day to dancing all night. This is a beautiful instrumental journey, mixing a Latin groove with some classic House flavour.
On the Vocal Remix, we see the Real Nois team take things into more tongue-in-cheek territory, featuring a playful, cinematic spoken word from Blake Devitt, while the Instrumental Remix lays bare the intricate production work that runs through each Real Nois track.
This release is probably the slickest of their output, compared to the heavy downtown grooves of 'House of Prophets' and the West African rhythms of 'Chékéchéla' with its unforgettable vocal from the legendary Diabel Cissokho. But even so, they don't skimp when it comes to the funk – the sonic flavours in the Real Nois melting pot may chop and change with each release, but the same high-quality approach remains constant, every time.
Tracklisting:
A1: NITE RIDER (REAL NOIS & MANU GONZALEZ)
B1: NITE RIDER (REAL NOIS VOCAL REMIX)
B2: NITE RIDER (REAL NOIS INST REMIX)
Describe the record in five words.
Deep, Funky, Driving, Purple, Night.
What is it about this record that will appeal to the fans?
It takes you on a journey.
How does it differ from your last release?
This is an instrumental and the previous release was a vocal track.
What was the inspiration for this release?
The inspiration was London as day turns to night.
If you had the chance to play this in any club, which would it be?
DC 10.
Here is a soundcloud link to the EP…
Nite Rider is available to purchase here.