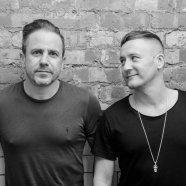 Dec

21
Tags
Related Posts
Share This
Record Of The Day: Nathan Barato – When I Do (My Thang) (Pirate Copy Remix)
Artists – Nathan Barato, Pirate Copy Remix
Title – When I Do (My Thang)
Label – Kaluki Musik
Release Date – Out Now
We are extremely proud to announce Nathan Barato's premier release with Kaluki Music. As well as being a key player at Marco Carola's Music On he is one of the names at the forefront of the underground scene and a regular guest at our Kaluki events around the world.
Nathan's original is a main room piece of Tech House with a rolling bassline and the vocals of Kid Enigma that crescendo into a huge drop that has been smashing Nathans sets this summer.
The remixes come courtesy of Manchester's finest up and coming talent.
First off is Kaluki Residents Pirate Copy that supply a peak time piece of tech House with breakbeats and a rolling techno bassline that makes this stand out from most other tracks out there.
Next up is Solardo, a big favourite with the Jamie Jones, Richie Ahmed and the Hot Creations Crew again supply a slamming piece of house music already premiered by Skream on his Radio One show.
Last but not least is Rudosa gaining big support from Loco Dice and Richie Hawtin amongst others with his stripped back techno music.
Full EP Tracklisting:
1) Nathan Barato featuring Kid Enigma – When I Do (My Thang)
2) Nathan Barato featuring Kid Enigma – When I Do (My Thang) (Pirate Copy Remix)
3) Nathan Barato featuring Kid Enigma – When I Do (My Thang) (Solardo Remix)
4) Nathan Barato featuring Kid Enigma – When I Do (My Thang) (Rudosa Wants To Go Bang Remix)
Decribe the record in five words.
So hard to say with out sounding self indulgent but here we go – slammin, breakbeat, tech house, analogue
What is it about the record that will appeal to the fans?
We think the record isn't the same generic tech house thats out there, we'd like to think we have our own sound and this is it.
How does it differ from your last release?
We haven't released anything for a while and our sound has developed, we would describe it as in-between Techno and Tech House, not as melodic as some of our previous releases.
What was the inspiration for this release?
Nathan's Original was so good we just wanted to do something different but that would fit in our sets. We just jammed and waited to see what we were feeling, we love break beats and this just set the path for the remix and got all the other sounds from a day playing with the Moog.
If you had the chance to play this in any club, which would it be?
Between us we have played pretty most all the main clubs but we went to Elrow last Sonar and that has to be next on the list. We have a release coming out with them in the new year so watch this space.
Here is a soundcloud link to the remix…
Pirate Copy's remix of When I Do is available here…