Dec

08
Tags
Related Posts
Share This
Record Of The Day: MdS – Lexman (Andrea Frisina Remix)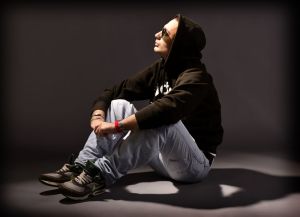 Artist – MdS & Andrea Frisina
Title – Lexman
Label – Gate Null Recordings
Release Date – 14th December
MdS lands on Gate Null with a massive single track release featuring a brilliant remix coming from the label boss Andrea Frisina. The Original Mix is a proper dark techno track, in perfect Gate Null style, huge sound and arrangement featured by a pumping bassline, stabs, dark voices and atmosphere's pads during the breakdown. The remix is a classic Andrea Frisina's masterpiece, a complete rework where a shuffling snare drives the whole track. Expect also a huge bassline, synthetic percussions, dark textures till the classic label boss's breakdown, which carries the listener into a mad rise.
Tracklisting:
1) MdS – Lexman (Original Mix)
2) MdS – Lexman (Andre Frisina Remix)
Describe the record in five words.
Pumping, dark, rolling, groovy, mad
What is it about this record that will appeal to the fans?
I think the crowd will love the rolling snares, which drive the pumping and dark groove.
How does it differ from your last release?
All my works have a common denominator, it's something wanted

It's different they way I drove the whole track. Usually I give this duty to other elements in the arrangement.
What was the inspiration for this release?
I found the snares between the parts, I completely reprocessed them, giving them another sound in order to place these into the groove, getting that rolling feeling.
If you had the chance to play this in any club, which would it be?
Yes I played it at ADE, it rocked the floor, a big floor destroyer !!
Here is the soundcloud link to Andreas remix…
'Lexman' is available to purchase from December 14th via Gate Null Recordings.