Mar

10
Tags
Related Posts
Share This
Record Of The Day… Jean Claude Ades – Out Of My Head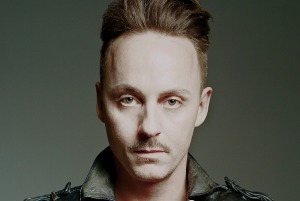 Artist – Jean Claude Ades
Title – Out Of Me Head EP
Label – Be Crazy
Release Date – Out Now
Ibiza based Dj & producer Jean Claude Ades strikes back with his new release on his own imprint Be Crazy Music. The labelhead is on always on the search for next cutting edge house sound and his two friends Betoko & Martin Roth support him with remixes on this release.
The track by Jean Claude Ades enters with a fast beat and the sound of maracas. A melodic structure, which runs entirely through the individual elements. At the same time the Dj lets the different sound elements dance together. A dull bass resounds from the background and builds a lot of pressure on. The beat increases from second to second. Then the vocal incur the focus and knock emotional text lines out to match the title 'Out Of My Head'. At the end voltage is established again and increased the pace. Martin Roth produced a crystal clear technoish industrial version, that has his own drive and a straight electronic core. It begins very softly and timidly, but this is deceptive. The vocal can not wait to be long and insert with a lot of power. The speed and the pressure rise in the middle part. Voltage is triggered by a few individual tones. He puts us almost in another dimension by his track. Only you do not get it with but then one is captivated by its elements so that no one get away. Betoko touches the original and gives it a softer more progressive vibe with love for melancholic synth melodies. He plays with the elements of the original and the baseline leaves a warm and touching feeling in your belly. These tracks won't leave the head in any case. The remixes follow the sound roots of the original, but all very own with individual elements. Something for for lovers of modern house music.
Describe the record in five words.
Deep, Vocal, Anthemic, Little, Progressive
What is it about the record that will appeal to the fans?
It's hard to say because I never have a real plan when I do a record, I just go with the moment.
How does it differ from your last release?
This time I used more vocals.
What was the inspiration for this release?
My last summer in Ibiza and my favourite records that I'm playing in my sets.
If you had the chance to play this in any club, which would it be?
Play my record out every time in every club!
Check out the stream below and pick up copy here.