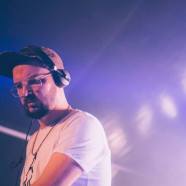 Apr

27
Tags
Related Posts
Share This
Record Of The Day… DkA – Smoke & Whiskey
Artists – DkA
Title – Smoke & Whiskey
Label – Play Label Records
Release Date – 3rd May
Play Label Records is proud to announce its 10th release. The latest and greatest EP from this top outlet comes from close associate DkA and features two originals as well as a remix by Deso. After his successful Pamplemousse Bleu release last summer, DkA delivers essential beats once more.
Belgian producer DkA is best known as Antoine Verbrugge and is an expert deep house and house artist. He plays all round his native land and has ties with many great labels. He saves his bet work for this one, though.
First up is Smoke & Whiskey, a slick and moody deep house tune with rubbery drums distilled down to an infectious little groove. Pads add spookiness and for eight minutes this is a heady and sacred out groove for back rooms everywhere. The Daso remix is that bit more direct and bouncy, with tougher and punchier drums making it a more physical cut but one that is just as deep.
Don't Be A Sheep is then another one that is miles below the surface with its gentle patter of toms and perc, its shadowy and shady corners and deep rubbery grooves. This is music for the head as well as the heel and is a fine tenth release from Play Label Records and DkA.
Describe the record.
The record talks about a dark point of view in the modern society I heard in different conversation with peoples.
'Don't be sheep' is a contrast between a sad current situation about capitalism explained by the lyrics and, a melody vibe who translate hope and utopia. There is something nervous and stressful in this track represented by the strings and the drums to create a bridge between the lyrics and the melody vibe, because the future is doubtful. It's not especially my point of view, just a restitution of what I hear and see when people speak about it.
'Smoke and Whiskey' is somewhere a result of 'Don't be a sheep', I mean, it's easy to hide the reality and the stressful situation with alcohol like if we had a smoke screen between us and the reality. The picture in my head is also the other face of 'don't be a sheep', we can imagine a cigar smoking room where rich people make business and taste a good whiskey after a dinner. The melody and the mood of that track is more darker, like if we travel into the smoke, everything is dark and the intensity is growing up. The bass line is symbolic of a strong looped conversation, and again, the strings give us the stressful side of the conversation in this smoking room meanwhile the evolution of the track give the build up of the business agreement. After the last climax, we can hear a white noise who symbolise the drop of pressure of the negotiation and we come back to something 'normal' until the end of the track, the stress is falling down.
What is it about this record that will appeal to the fans?
Again, I don't take any positions on those topics, I just return to different situations that I see and imagine. All of my tracks are made in this way with different topics, not especially with political stuffs, sometimes the tracks talk about my neighbours, my friends, positive or negative situation I live,… So I don't do it to expect any realisation about peoples who are listening my music. The questions 'Why I made that track' and 'what the track is talking about' are more personal, and included into the creative process. First of all, this EP is made to make people dance and if they can visualise or thinking about what those tracks is about it's even better of course but definitely not the priority.
How does it differ from your last release?
Each EP is quite different, made with different technics and always in a different mood. For example, the last EP I made with Play Label Records (Pamplemousse Bleu) was talking about some life situations like the appeal of the summer, the fear of flight, … and the workflow was more focused on synth and current electronic sonorities. 'Smoke and Whiskey' talks about a totally different topic and it's more focused on old school skills. I try to do something different in each releases.
What was the inspiration for this release?
Like I said before, the inspiration come from different things I observe, like a painter but in a musical way. The topic of 'Smoke and Whiskey EP' is a recurrent thing I hear and see in the discussion with people or in my Facebook feed, on tv, newspaper, so I return to that. To be honest it's not a thing that I conceptualise before starting a track but that comes because I see it.
If you had the chance to play this in any club, which would it be?
I can't really answer that question because it's always a pleasure to play my tracks during a live performance, in big clubs or in little parties. I don't expect to play somewhere especially, just to keep playing as most as possible.
Check out the previews of Smoke & Whiskey below, set for release May 3rd.