May

19
Tags
Related Posts
Share This
Record Of The Day… Andrea Frisina – Centaurus EP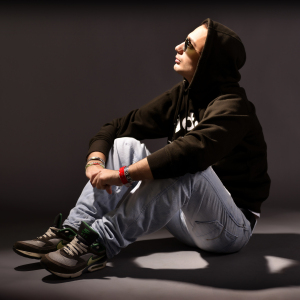 Artists – Andrea Frisina
Title – Centaurus EP
Label – Gate Null Recordings
Release Date – 23rd May
Label boss comes back on his imprint with an huge EP titled "Centaurus". The first star of the constellation is "Alpha Centauri", a monster track, ready to destroy some dance floor, just check the groove and the massive bassline, this tune will drive you into a clinical madness. The second, but the nearest, star is "Proxima Centauri", this is a deep techno anthem, the pad's and synth's cords are epic, the percussions drive the track to an emotional breakdown, which will lull and then bring the listener back to an euphoric state of mind.
Describe the record in five words.
Huge, impactful, groovy, dark, eclectic.
What is it about the record that will appeal to the fans?
The huge impact of the bassline and the groove literally rocks the floor.
How does it differ from your last release?
The previous one was a remix, so I followed more my inspiration with this one.
What was the inspiration for this release?
Exactly I don't know, I just wanted to create something so impactful.
If you had the chance to play this in any club, which would it be?
Yes I and other DJ colleagues played this out and it had a great impact on the floor.
Centaurus is set for release May 23rd on Gate Null Recordings