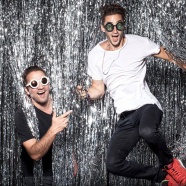 Mar

31
Tags
Related Posts
Share This
Record Of The Day… AEONIX – Chloe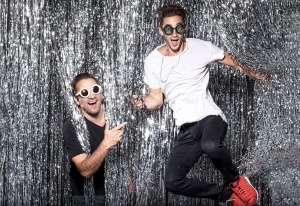 Artist – AEONIX
Title – Chloe
Label – Kallias
Release Date – 28/03/15
Winter Music Conference – WMC – We actually didn't have any winter over here in ancient Europe, but I hope people in Miami do, as they're celebrating this great event of electronic music on 15th of March 2016.
Over the year we checked out some great artists that definitely deserve to be mentioned with their music. We've got newcomers such as Kokenn, Monopohl and Dan Grassler on one side, new labelmates such as Rico Püstel, Oliver Deuerling & Julian Wassermann and Lars Moston on the other and of course also the already suited family members such as Nod One's Head, YOUNOTUS, Ante Perry, Aristocracy and Alle Farben. On the other side LA-based Aeonix are already waiting for us!
We're excited and this is our selection for '16 – twelve exclusive tracks of our imprint that are hopefully going to be spread across the sea over to Florida, within Europe and inside of Berlin.
Describe the record in five words.
A playfully uplifting fairy-tale.
What is it about the record that will appeal to the fans?
The record is filled with heart and soul. It's quite beautiful, and when the keys hit on the breakdown it send shivers down your spine. 
Then the record just takes this big wild direction on the drop. LOTS of dynamics in this one which we think people will really appreciate.
How does it differ from your last release?
This is definitely brighter and more playful then our last couple releases. "72 Hours" is more of a peak-hour club track, and "A Star Was Born" is this big majestic rollercoaster-ride inspired by Burning Man.
What was the inspiration for this release?
When writing this we visualized it going in the movie "Where the Wild Things Are". I hope they make a sequel so we can pitch this song to them. That was one of our favorite children's books growing up
If you had the chance to play this in any club, which would it  be?
Somewhere in Germany, hence why we chose to release on a German label. I think they really understand music over there; the full spectrum of it – from deep and dark to happy and uplifting. One of my favorite shows I (Jonnie) played out there was at Sisyphos last summer, and I had the same fans dancing in front of me for 4 hours straight!
Check out the stream below…
Chloe is available for purchase here.