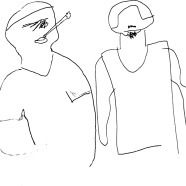 May

01
Tags
Related Posts
Share This
Record of day… Doublet / Paradise Village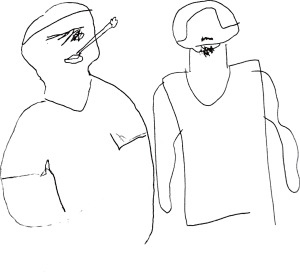 Artist: Doublet
Title:  Paradise Village EP
Label: Doublet
Release: 18th May 2015
Cat. No. DBT001
Format: Vinyl
Doublet is the production moniker of friends and musical partners Tomoki Tamura and Tuccillo, previously releasing together on other labels, they have come together to form the new eponymously named Doublet imprint as a channel for their own music. Tomoki and his Holic Trax label have long been serving up solid house music whilst Tuccillo has conjured up numerous Beatport chart toppers on labels like 2020Vision, Visionquest and Holic Trax. Here their unique style brings you back from classic house music to future minimalism and is sure to fill you with joy.
Up first is the title track, a charming house shuffler with woozy synths, light footed percussion and skipping rhythms that give an off kilter and deep dancefloor vibe. 'Brother Other' is a slightly more physical affair with lumpy beats, tense synth crescendos and stiff snares that really encourage you to shake your limbs.
Lastly, 'Buri Planet' is a deep and sensual number with clever vocals samples adding an element of pained soul, rubbery bass bringing warmth and golden synths and acid squelches building yet more character.  This is accomplished, alive sounding house music that really does sound fresh. Doublet, then, is already off to a winning start.
Tracklisting:
A1 Paradise Village
B1 Brother Other
B2 Buri Planet
Describe the record in five words.
Mellow moody pumping house music.
What is it about this record that will appeal to the fans?
Nothing appeal,we just make this tune with our love and fun,and if you guys can share this feeling with us,it would be special for us.
How does it differ from your last release?
We had 2 eps from Holic Trax before and now we finally launch our own print doublet,this is the first release so really exciting.
What was the inspiration for this release?
Inspiration come from naturally all our life,we do not think too much. Just follow our feeling.
One of this track was made after we went to some club and djs was playing very bad house music there so we just wanted to listen nice mellow music and then happened.
If you had the chance to play this in any club, which would it be?
We love to play " A1 Paradise Village" at open air space with a cold bottle of herbs.
https://www.facebook.com/doublet2013