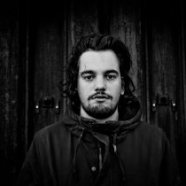 Jun

03
Tags
Related Posts
Share This
In depth with De Sluwe Vos…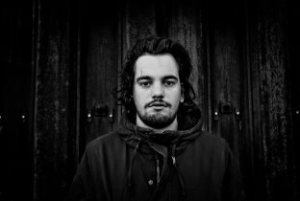 De Sluwe Vos, real name Robert Vosmeijer has had an outstanding outset to his career with cuts on the likes of Albion and Louche Records being serious flavours of the month. The Dutch spinner recently released his first full length, but not as you would presume. Coming in three parts, the LPs release started in March, the 2nd in April and the final piece in the jigsaw dropped last month which led to rip-roaring reaction from his pears. Here we sit down with the main man to chat about Kontra, his initial musical tale.
Looking back, what was your first real experience of music? Do you feel that it has helped shape the sound you produce today?
When I was young, I watched MTV a lot. I can remember very clearly how intrigued I was by the sound they got out this wooden plank with strings. Note: I was really really young. Later on, my mother gave me lessons to play the flute. I'm not quite sure how or if the flute changed me, but all I can say is that music played a very big role in my life from an early age.
Where does the inspiration for Kontra stem from?
When I was 18, me and my friends started this group called KONTRA. We played at illegal raves, it was an amazing fun time. We were one big family and we inspired each other musically. The parties we played at had this certain ambiance. It was intimate and it was edgy. The parties and the KONTRA crew really helped me form my music identity up untill this day. The Kontra album is kind of a shout out to my old clique and you can hear their influence.
Why did you decide to release Kontra in three parts?
The album is pretty broad oriented. I thought it would be hard for people to listen to it in one take. So I decided to introduce it with a different side of me per part. In the end, if you combine them there is a story. And from a promotional perspective it helps to have several release moments.
You have teamed up with a number of featured artists over this album, has there been a favourite artist to work alongside?
No, actually not. Each one of the vocalists and rappers I've teamed up with has his own personality and his own specific way of making music. That is so refreshing. I've learned a lot from their differences. Like, some vocalists like to record in one take, others like to record bits. As a producer you have to be able to switch between all the differences.
Where do you get the most satisfaction from, producing in the studio or playing your songs out to the crowd?
That's a hard one! When producing in the studio, you focus on one product only. And performing on stage I also focus like crazy on what I'm doing at that moment. In the end in both ways, you are working on a story. When working on a track you have time to redo it or change it, with a dj set its different. You play for the crowd and for yourself and you have to satisfy both with your story. That can be difficult and you have only one chance. Both is very satisfying so I really can't choose.
So far in your career in music what has been the stand out moment and what are you looking to achieve in the next year?
My stand out moment was the first time I played at the renowned techno festival Awakenings with my parents watching and listening.
I'm looking forward to the end of this year when I'm doing an album tour with the band and all the featuring guest artists. On the bill it might says: "De Sluwe Vos live – Kontra album show". But it doesn't feel like its all about me, we are doing this tour together with the team, and its really a privilege to work with them!
How is your summer shaping up, where can we expect to see you play? Is there one show which excites you the most?
It's shaping up quite good actually. I have 42 confirmed festivals, kicked off at Pollerwiesen in Germany and ahead are DGTL in Barcelona, Awakenings Festival (both days), Pukkelpop (BE) and a prominent spot on Lowlands (NL). Lowlands excites me the most. It's like the Dutch (a little smaller) version of Glastonburr Festival and has always been a dream for me to play there.
If you had to take only one record from your collection as the go to tune, what would it be and why?
Barnt – Chappell. Such a banger. It works every time and breaks the floor open! Whenever I play it, it's a huge moment in my set.
Outside of electronic music what do you find yourself listening to and does it make an appearance in your productions?
I listen to literally everything. From Thom Yorke, till Philip Glass and back to Kendrick. Every sound inspires me; hiphop, Indie rock or classical music, it al has a certain influence in everything I do. Sometimes you hear a melody in a hiphop record and you think: "hey that's dope! Maybe I can make something like that."
Having been producing for some time now, do you find you have a sort of formula to create your sound or is the creative process completely different every time?
I never have a plan or anything. I think that's important, otherwise it just get's a routine. It's nice to have certain things you like in the studio and use them every time. But as for my workflow, no I don't have a formula or anything. I like to jam on my 909 or make synth parts with the Operator (standard Ableton Plug In, I use it for everything!) but I also like to keep it fresh and spontaneous every time!
De Sluwe Vos' Kontra Album is out now: https://pro.beatport.com/release/kontra-album-part-3/1536025
He also plays Amsterdam Open Air this weekend. www.amtserdamopenair.com