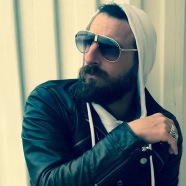 Apr

28
Tags
Related Posts
Share This
5 Minutes With… Audiohell
Now with his first release on his vinyl only label Audiohell Department EQTV sat down to find whats in store with this new imprint.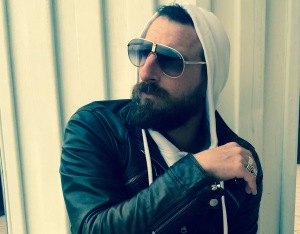 Great to have you here AudioHell. Let's dive into your musical history first, what is your earliest memory of electronic music and how long was it before you started producing it?
I've been a dj from 1998… but I have always followed electronic music like a clubber since the early nineties. In those years I listened to techno, house, but the artists that really drew me to electronic music are Underworld. Their first albums are absolute masterpieces also nowadays. My first record instead came out in 2004 with my old Dj-name "Jimithesun"…. and the following year I opened my first label: Digital Traffik Recordings.
Did you have any formal musical training to get you to where you are now? And if not how did you learn the process?
I've always been in the music business. At 16 years I founded my first punk band: I sang, played guitar and drums… I don't know how it was my band, but I can say that we did so much confusion on stage!
 Then the approach to synth has been gradual. I can say I have had excellent teachers in the past. Now I have my own recording studio: AudioHell Department and I continue to collaborate with many other musicians. I'm also a collector of analog machines and for sure I spend much of my time in studio, above all in this last three years.
Your next release is set to drop on your own imprint. How is everything with the label currently and how do you go about running the label side, whilst also concentrating on your solo productions?
"AudioHell Department" is a new label that I opened and will produce only vinyl records. I wanted to do something more niche, more directed to DJing. Obviously this is not the only label that I manage.. For this reason I can tell you that the time is never enough. That is why in 2012 I have completely stopped DJing and I concentrated full-time on the labels. Passion is the key, guys…
How long did this EP take to get to the stage it is at now?
This EP has been composed with great care and without haste. We've spent a lot of time to cure the sounds of these four tracks … We've re-arranged the songs several times… I think time has been two or three months.
How did the collaboration with Malatoid come to be? Have you known each other long?
Lucio is a very special person. We know each other for about two years, since my label has change distribution with Pressology (Malatoid's company). Lucio is very dedicated to music and is a great musician. The good feeling was born from our first meeting.
How have the tracks been going down on the road, is there one that stands out more than the others?
The only element that characterizes these traces is the Moog presence and the pursuit of pure electronic. Our favorite track is the one that gave the name to the album: "Dreaming Parmisan"… although I think that all of the EP has its own logic.
Going back to the production side of things, how is your studio set up, is it entirely software or do you still like to keep some hardware on the table?
My Rec. Studio "AudioHell Department" and "River Side" (Malatoid's Rec.Studio) are full of analogue machines, of course! And I love this way! Explain to you my whole set up will be long, but all details you can find right on the official web: www.audiohelldepartment.com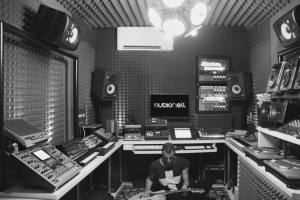 How do you begin working on a track, what comes first for you? Melodies, rhythms etc?
Honestly I can't explain this… It depends on the kind of track that I have in mind, from my mental moment and from my inspiration. Surely on "Dreaming Parmesan Ep" we started from the melody.
Aside from this release what can we expect to hear from you in the near future, do you have a busy upcoming schedule?
Yes of course! I have two excellent releases coming out soon .. And this summer I will be busy in the re-launch of a historic label but, for the moment, I can't mention you the name. It will be a really great project and I'm sure that you'll hear news very soon!
And finally to round things off, do you have one track that has shaped your sound most of all?
There are many tracks that have changed my view of music … but if I have to just give you only one title, this is the song, man :
"Mmm Skyscraper I Love You" – Year 1994 – Artists : Underworld.
It's been 22 years since this release came out… And I find this still unbeatable sound nowadays… Chapeau!
AudioHell & Malatoid's 'Dreaming Parmesan' is out now on vinyl on 'AudioHell Department'