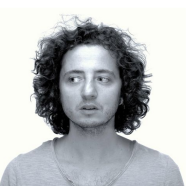 Feb

25
Tags
Related Posts
Share This
Koyla Interview
Koyla is the alias of Nikolay Serebryakov, a Russian native who's far from your average electronic music producer. As diverse as they come, Koyla doesn't only make beautiful house music, but he also turns his attention to a litany of other sounds. In that sense, he's not too dissimilar to the likes of Caribou, while his latest release for the Parallel label, only confirms what we just told you. Be sure to check that one out, but in the meantime, here's a quick interview with the man behind the music…
Are you a producer first or a DJ?
I consider myself a producer, I actually only started to DJ quite recently. That said I really love DJing so I can see myself dedicating more time to it in future.
What do you consider to be some of the most important pieces of electronic music of all time? Why?
One of the things I love the most about electronic music is that it's constantly changing and evolving. Obviously there are pieces that became truly influential and affect all of us. For me it is Move your body by Marshal Jefferson, Carl Craig, Derrick May – Streams of Life, Juan Atkins, MAW and Chemical Brothers; those kind of guys have left a massive mark on the scene.
So your new EP is out on the Parallel label. How did it make its way to the label?
I met the Monkey Brothers at Music Hall, a club in St Petersburg where we all played and Monkey Brothers were frequent visitors. The club had a recording studio and at one point I did a remix with Music Hall resident DJ Ego that was released on Parallel. That's how it started really.
How did it feel to get your music signed to such a cool label? Did it take a while to get it signed?
I sent Sergio some of my tracks later. He really liked them and readily agreed to release them, so it really wasn't that hard. But I'm excited that my track was a good fit for Parallel, for sure.
Is it a label with values like your own then? Is that something that's important to you?
Oh yes, of course. I really loved the "Gramatica paralela dos" release, so I guess aesthetically I stand where Parallel is. Which is obviously a lot better for everyone.
So what was the inspiration behind it then? Is it a typical release for you? How does it differ compared to your other works?
This release is a whole new sound for me compared to what I've done before. So it's actually not typical for me at all.
And do you produce all types of house music? Or are you confined to minimal stuff?
I don't restrict myself to house music. In fact I produce stylistically diverse stuff. Just how I am I guess.
Can you tell us a bit about your studio? What's your setup like?
I mainly use Logic to write music, my main monitor set is Focals, and I currently use UAD Apollo as my ad/da. Roland Juno 106 is my synth workhorse, and I use Nord Stage as my keys. I have too many instruments to mention, lots of percussion, a saxophone and a flute, trumpet, guitar, bass, mics and effects. Everything gets some use.
Is the best still yet to come for you? And what more can we look out for from you?
It is not easy for me to self reflect and assess my creativity. One can find what I do on my soundcloud page, here: https://soundcloud.com/koyla
Koyla's Sap EP is out now on the Parallel label