Nov

10
Tags
Related Posts
Share This
60 Seconds With D.S.E.M.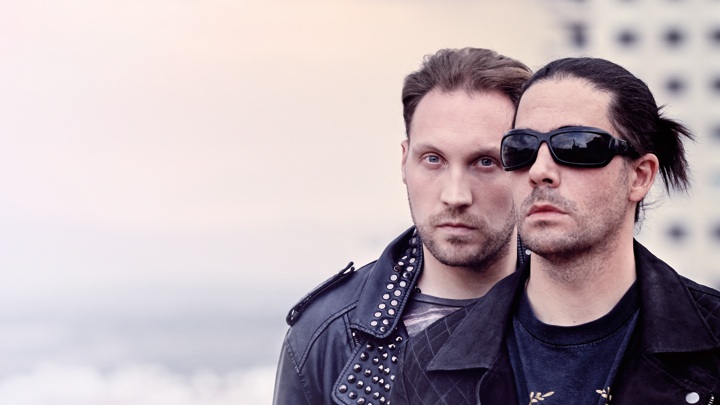 Production duo D.S.E.M. just dropped their exquisite 'Dance With Me' EP over on the Rec Division imprint, a collection packed full of innovative and dynamic sounds and groove. We were lucky enough to get 60 Seconds of their time to jump deeper into the D.S.E.M. world…
So first of all, who are D.S.E.M. and what do you set out to achieve with your music?
We are two musicians doing what our deep electronic soul dictates , having always a great time.
We want to achieve only one thing: to set the feet of the whole world on fire dancing our music and have the pulse of the crew
Have you always been heavily involved with electronic music? What was your first experience?
We've been always involved with EM but also with other styles as rock, alternative rock, post punk, metal, even classical music.
At the very beginning we started with an industrial rock band playing guitars, synths and shooting samples, after we got on some new wave and post punk bands.
So you have just released your EP 'Dance With ME' over on Rec Division, is there a message behind this collection? How do you want it to affect people when they hear it?
We always want to create an atmosphere , with melodic passages but without  losing the dance floor , trying to keep dance floor grooving but concentrated on  the  melodies and vocals in which they are immersed
What would be the ideal place to listen to this EP?
It depends on the moment and the track you choose but would match in a club, at your car or partying around.
Which track out of the three originals proved to be the hardest to finish in the studio?
Heat Dancer and Nightshift because of the structure and and the sound we used on the bass as well as some synths
Have you had the chance to test them out on the road, is there one track that seems to go off more than the others?
Depending on where you are playing and the time of day. Dance With Me at every sunset as well as Heat Dancer, but nightshift is deeper and darker so would match more after midnight.
The EP finishes with a remix from Ekai, what drew you to handing your original work over to Ekai and how do you feel about the remix?
We like how he gave a  more classical  house music touch so we chose his remix, he´s a very hardworking talented guy and  at least the track has earned a touch of light.
On top of Ekai, who would have been your dream person to remix your tracks?
Maceo Plex, Ten walls, Solomun…
Can we expect further releases from you on Rec Division?
Sure! Early next year
Where would you like to see D.S.E.M. this time next year?
Partying worldwide!!! Coachella would be great, who knows if Burning Man is waiting for us
Dance With Me is out now on Rec Division and available here.