Oct

23
Tags
Related Posts
Share This
60 Seconds With… Alec Chizhik & Markus Mehta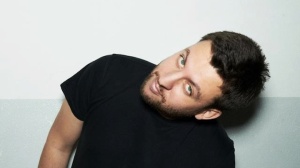 Alec Chizhik & Markus Mehta stopped by to chat about their recent release on Loot Recordings…
How is it you two first came to create music together?
We were friends before we were collaborators. We used to go to the same events and hung out with a similar group of friends. Alec is a trained musician and I'm a passionate dj and producer – so when the time was right, we sat down and started making tracks. Working and exploring music together has been great fun ever since.
You have just released a brand new EP on Loot Recordings, how did you go about creating the track? What came first?
The idea of having a vocalist with a strong message on one of our releases always appealed to us. Once we built the groove and wrote the melody, it seemed like the perfect time to do it on this piece. Roberto Q. Ingram is a long time friend and a talented spoken word artist. He came to see us in the studio and a couple of hours later we were vibing off of each other and had something to work with.
What did you find the hardest about creating this track? Was there anything that took a while to get perfect?
One of the challenges was structuring the lower frequencies to make them sound warm, but not muddy. It was important to make Roberto's voice stick out the way we wanted it to in the mix, but that took some fine tuning and adjustments.
How did you go about selecting who would take the two remixes positions and are you happy with the outcome?
We have always been fans of Junior Gee's records on 8bit for a while and they have done some damage in our sets. We thought that his energy and approach could lift the track to a different sphere of peak-time funk. What he delivered was exactly that.
The Luminér guys have a fantastic modern and deeper sound that is very attractive to us. We knew that they would round off the EP in perfect style, providing a remix with the same amount of feel and passion that we put into the original.
We are extremely happy with both remixes.
How do your musical backgrounds differ from one another and do you think this helps to create a unique sound?
Yes, we think that is the case. Alec comes from a classical and jazz background and his family is very musical. As a DJ, I have been collecting and producing music since my teenage years. I am always on the hunt for new and exciting material to inspire our sets and productions. Combining these worlds helps create our own musical adventure and sound.
Do you have any history of DJing together? Can we expect to see you on the road as a duo?
We spent quite a lot of time in the studio together this summer and worked on a lot of new music together. We are currently preparing these tracks for release, so keep a look out! We can't wait for you to hear them.
Believe it or not, we have no history of DJing together and there are no plans to do so at the moment. Maybe a live act sometime in the future? We are playing with different ideas. Let's see…
What are you preferred set ups when DJing, have you embraced todays technology or do you prefer to keep it old school?
We've both moved from vinyl to digital setups a few years ago. I use Traktor with timecode vinyl and an X1 controller plus some effects on top. Alec now plays solely internal with Traktor and a controller.
Where do you stand with the technology of today, some may say it is 'easier' that the older set ups?
You have put in the hours. It really takes a while to learn the craft of DJing and to understand what you're doing. Today's technology can definitely help DJs be more creative and free while performing.
And finally, can we expect to hear more from you on Loot Recordings?
That is possible, but nothing is planned at this very moment.
The 'Music' EP from the boys is out now on Loot Recordings.
Pick it up here.