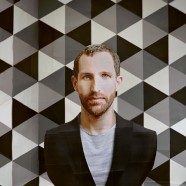 Sep

15
Tags
Related Posts
Share This
Matthias Tanzmann Interview  – The Sun
Tell us about your summer this year, how has the Ibiza season been for you?
The season has been great so far. Circoloco at DC10 club has been packed every Monday and I have spent some wonderful days enjoying the island.
Better Lost Than Stupid had their recent performance, how was that show?
It was very well received. The party was the first of five at the DC10 club on Saturdays over the month of August. Each one has been hosted by a different crew. We have been playing that all night long party for four years in a row now and I have the feeling it is getting better with every season.
Can you tell us about Moon Harbour right now, I see you have compilation on the horizon, can you tell us about that?
We have been releasing a compilation series called Moon Harbour Inhouse over the last couple of years. These compilations showcase the the musical spectrum of the Moon Harbour artist roster and at the same time add a few befriended guest producers. The upcoming one will be the 6th edition of the compilation including our main acts like for example Luna City Express, Marco Faraone, Sable Sheep, East End Dubs and myself as well as Barem, Andrea Oliva or Paul C & Paolo Martini, who haven't been regulars on the label yet. The tracks will be released on double vinyl and digital.
What other releases do you have coming up?
We have some EPs by Maximiljan, Cuartero & wAFF and Chris Wood & Meat lined up. Luna City Express are celebrating their 10th anniversary as a DJ and producer team. On this occasion we will release a retrospective of 10 tracks and remixes from the last 10 years in autumn this year. Following up in winter there will be another release with 10 new remixes by other artists for tracks of the Luna City Express back catalogue. So we have a lot of nice stuff coming up.
Festival season is also in its adolescence, do you prefer festival season to the more intimate shows?
It is both appealing in its own way. As a DJ you obviously enjoy playing for big crowds on festival stages. Standing in front of a sea of people is always exciting. On the other hand side it is very nice to play in smaller clubs where you are closer to the people and enjoy the night together.
You're back at Egg LDN in October for a special Moon Harbour showcase, whats so special about London for you and the crowd there?
London is one of the cultural hot spots in the world. The city has a super vital music scene and very interesting and diverse crowds at parties. I enjoy a lot playing in London.
Finally where else can we see you in the Autumn?
I will be playing at Amsterdam Dance Event (ADE) and all over Europe. In November there will be another small US tour focussing on the West Coast.