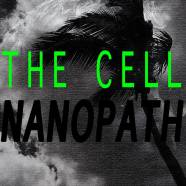 Dec

14
Tags
Related Posts
Share This
RECORD OF THE DAY…THE CELL – NANOPATH EP
We'd like to welcome fresh new artist The Cell to Record Of The Day and we've had a brief chat with him to talk about his new release 'Nanopath' on Black Hair Records. The release out tomorrow will certainly appeal to the Berghain heads with its dark techno sound…
Describe the record in five words.
Very good song for dancing
What is it about the record that will appeal to the fans?
The track has some classic techno feels, but also incorporates things that makes it sound fresh.
How does it differ from your last release?
This is actually my first release as THE CELL, so it's a new start!
What was the inspiration for this release?
That special moment when you just walked into a venue and are greeted by the amazing sounds and people! I just wanted to capture that feeling and make a song of it.
If you had the chance to play this in any club, which would it be?
Heard there is a fake Berghain in Brazil. I think they close at 10pm though…..