Tags
Related Posts
Share This
Record Of The Day…Zaid Abdulrahim – Champagne Wishes (Soulful Horizons)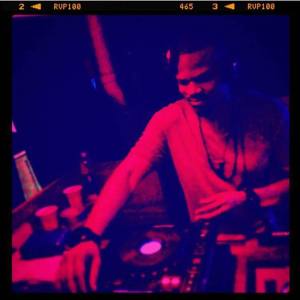 Artist: Zaid Abdulrahim
Track: Champagne Wishes
Label: Soulful Horizons
Release: 13th November
Zaid Abdulrahim presents "Electric Atmosphere" his 2nd studio EP. To be released in Fall 2016. He has included a variety of tracks crossing all genres of house music from Afro, Tribal, Deep, Soulful and Tech House. The EP will be released on his own label which has already produced tracks that are currently being played on radio stations and in clubs across the globe.
This EP will coincide with the start of a new party he is starting in Brooklyn NYC called "Atmosphere". Like the title of the EP his focus is to create an atmosphere where the focus is on the musical vibes set by the tracks being played with his soulful approach to Soulful, Afro, Deep and Tech House music. Having already played with many NYC legends and gaining the admiration of others he has already made a foothold on the NYC circuit and worldwide scene. He is pushing to continue to be consistent in his string of productions that have been charted by DJs from the USA, Italy, Belgium and South Africa to name a few.
Zaid Abdulrahim is a 3rd generation music producer coming after Thom Bell who has produced for the Spinners and Dionne Warwick along with Leroy Burgess the writer of "Like a Fat Rat" and "Mainline". Maintaining the tradition of being true to the spirit of dance music and moving the dance floors on a global scale.
Describe the record in five words.
I would describe it with five words by saying it's Funky, Grooving, Classic, Global, and sexy. 
What is it about the record that will appeal to the fans?
With this track I wanted to appeal to a particular segment of my audience. As I DJ you read the dance floor and try to appeal to the entire crowd by reading how the people respond to your music. With this EP I used a wide brush to go in a a few different directions and this track had its target audience. I think the appeal is the groove it allows you to two step with your drink or get crazy depending on when its played. I went back to fundamentals of what I consider  the classic sound to produce a track that could be accepted globally.
How does it differ from your last release?
My last release was a track called "Carousel". It's an Afro/Latin track that I produced. The major difference with that track was the use of more acoustic sounds as opposed to more classic electronic sounds used in "Champagne Wishes". The major similarity in both is the formula of movement in the spirit of the music.
What was the inspiration for this release?
'My inspiration for this release was actually a track I had produced earlier in the year but never released. I didn't even get a chance to name the file. I had some vocals from a prior release that I was going to remix using the original track. The original track matched the vocals very nicely but that EP needed a soulful mix. Hearing the track again  made me realize it could be a good house track with some tweaking. So I produced a soulful house track for the EP and went back to work on the original production deciding to go classic style. I changed  up the bass line, added the variations, chords and samples and Champagne Wishes was created.
If you had the chance to play this in any club, which would it be?
I would love to play this track in Ibiza or Ministry of Sound :).
Zaid's 'Electric Atmosphere' Ep is out on 13th November