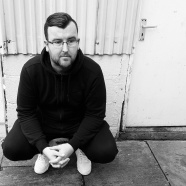 Feb

03
Tags
Related Posts
Share This
In Depth With…Declan Canning
If you like your house big, brash and full of anthemic chunk, then Declan Canning might be the man for you. Being exposed to the sounds coming out of Chicago and Detroit that would eventually go on to inspire him, the producer from Dublin has been pumping out dancefloor-ready jackin' house for the last few years.
Having steadily made a name for himself in his native Ireland, Canning's imprint Connection Recordings is set to push him out to a worldwide audience as he readies the release of several EP's on the label. The latest in a line of releases for 2016 is 'Time To Jack', which has received support from Laurent Garnier, Paco Osuna, Denney and Groove Armada to name a few.
With an undoubtedly promising year ahead, we caught up with the producer to talk about the record, what the scene in Ireland's like, inspirations and what's to come.
For those who don't know, tell us a bit about yourself.
Hi, I have been involved in and loved music most of my life from learning how to playing the drums as a young child, to becoming a DJ and then moving up to Producing my own tracks. Back in 1998 i opened my own record store selling House, Techno and HipHop records and at that stage i was dj'ing around the UK and Ireland and running a couple of my own House and Techno club nights called "Plugged " and "100% Pleasure" for which i would bring over dj's from Detroit, Chicago and the UK. When i started making my own tracks i decided also to set up my own label and release my own music as i thought if other people could do it, then so could I. I called the label Connection Recordings which started off as a Vinyl label (which was a lot easier then as there wasn't too many releases each week, not like now with thousands of digital releases each week.
So I released my first release on my label Connection Recordings and from then have released tracks from artists like Charles Webster (DJ Profile), Brian Harden (Chicago), BRS (UK), Brooks (Mantis). I mostly use the label as a platform to release my own music and up-and-coming artists. I release tracks under my own name for the House stuff and going under the name Primitive Soul for the more Techno sounding tracks.
Ireland seems to have produced a number of celebrated techno and house producers in recent years, what kind of influences did you pick up from growing up in the capital, Dublin?
Dublin and Ireland was a tough place to grow up in and music was always a great getaway from the boredom of growing up in Ireland. Being so close to the UK i think a lot of us got our influences from there, whether it was punk, northern soul or the House and Techno scene. Also most of the Chicago and Detroit labels where being sold in the UK first so that was how we in Ireland would of heard of that stuff also.
You've played alongside some big names including Stacey Pullen and DJ Bone amongst others, but what appeals to you more, producing or DJ'ing?
I see myself as DJ first and Producer second as DJ'ing has always been my first love. I started DJ'ing a long time before i started to produce my own music.
From a production perspective, what's your setup like, and how has it evolved since you began?
My setup at the moment is pretty small. I make most of my music in Logic and work mainly with software plugins and controllers like Arturia Keylab and Beatstep.
I do still use some hardware like Roland TR8 and Korg Electribe 2 for my drums as i do like being more hands on with that as drumming is my background.
When I first started making music I was using an Akai MPC, a few synths and a Roland sound module which was a nightmare trying to sync the Midi on those synths back then. I think it is much better now as you have a choice of software or hardware or even both as most hardware synths have USB Midi now which is great.
Your latest record 'Time To Jack' has been receiving a lot of support, can you describe the record to us in five words?
Bass Heavy Jackin Techno House.
What is it about the record that will appeal to audiences?
I think it is that fat bassline that will get people noticing the track at first and the fact that it is heavily influenced by that Chicago Jackin House and Techno sound (particularly the remix). Also it has that hypnotic voice "Time to Jack" running through it with the acid gurgles which will appeal to audiences especially in the clubs.
How has your sound evolved since your early years? What have you learnt?
I have learnt a whole lot over the years as the technology has progressed and it has become a lot easier to learn now with the internet and youtube etc.
When I listen back now to the first tracks i made compared to the tracks i am making now I notice that my tracks now have a much better arrangement and quality to them compared to back then as i was learning as i went along then from watching other producers or just trying things out and learning from my mistakes.
What was the motive for starting your own imprint Connection Records? Was it a way to release your productions on your own terms?
Yes it was to release my own productions for sure. Its a labour of love as i love every minute of running my own label because of the freedom to release what you like, when you like. I am also searching for new talent not only from Ireland but worldwide so www.connectionrecordings.net is the place for people to send their demos.
What are you looking forward to in 2017? Are there any goals or resolutions you've set yourself?
My main goals in 2017 is to really put myself and Connection Recordings on the world map. I am also working on a collaboration album which has a live element to it which i would love to get stuck into also in 2017.
And lastly, which three tracks are your essentials that never leave the record bag?
Top three tracks that never leave my record bag are:
Paperclip People- Throw

Convextion – Convextion

Mettle Music Collective – Heavens Gate
Time To Jack is out now on Connection Recordings. Purchase here.