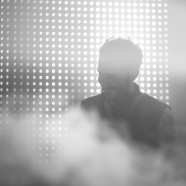 Dec

13
Tags
Related Posts
Share This
Steve Lawler Interview
Steve is playing at Fire and Lightbox, South Lambeth Road, SW8 1UQ, on January 1 from 6pm-6am. Admission: £10-£50. www.residentadvisor.net/event.aspx?640380
Since launching his label Viva Music in 2006, Birmingham born and bred 'King of Space' Steve Lawler has gone from strength to strength. Now with summer behind him the DJ talks about quality over quantity and why people need to put down their phones and enjoy the music.
Following a busy summer touring South America and the US where he played 20 gigs a month, Steve has finally got a chance to put his feet up. "I've got six or seven gigs in December, then only five in January and February. So now I can live a bit of a normal life", he says.
"I tend to give it my all when I play and get a bit involved -and all the rest of it. It clocks up on you pretty quickly. If you look at my diary from three years ago, I was doing approximately 135 gigs a year. Last year I did about 110, next year I plan to do around 70. I'm going to definitely do a lot less gigs next year."
Demand for Steve's VIVa Warriors parties, which have a weekly residency at Ibiza club Sankeys throughout the summer, has "kind of gone insane", Steve admits.
"In most cases, the clubs only want to do it if they can book me but, what we're trying to do is say Warriors is a party and the other residents play at Warriors every week, they can bring the party as well."
A recent tour in the US left the DJ a little disheartened. "I was really disappointed with the US Tour. The shows were all packed but, you know, I've been around for a long time and you need more than a packed show for it to be good", he begins. "The American way right now -and it's not everywhere- but it's almost like people are too busy watching you, looking at their phones, seeing what you're doing, trying to get in VIP, trying to get on a table or something like that. Just fucking get your head down and get some pills down your neck and enjoy yourself, you know… let go!"
Steve believes Electronic Dance Music (EDM) is "absolutely 100 percent totally and utterly to blame".
"Musically I'm totally against it. In my own personal preference, I don't like it. I don't like the music but I also think it's like getting all the lowest common denominators of music, throwing them all in a bag… and that's your tune in one go!"
"And all these EDM DJs are playing the same ten records! They go and do one hour sets, get paid extortionate amounts of money and it just feels as though the whole thing is built around all the things that don't matter. It feels like it's all about money, it's all about greed, it's all about standing there and watching a DJ dive off a stage and do all this stuff. Call me old school, call me old fashioned but I thought DJ-ing was about playing music for hours in a room, in a club, getting people dancing and having a good time."
With a series of releases lined up for May, Steve insists the only thing that matters to him is that his music ends up in a good home. "I don't really care about the deal, I don't really care about any money, I just care about it being in a home that cares about the Record because I've made it on my own basically and I put a lot of work into every single release", he says.
For the first time in 20 years, the DJ is taking New Year's Eve off and playing in Vauxhall on New Year's Day instead.
"I think New Year's Day is the better option for people; there's less pressure involved. Everything from taxis, to bars, to tickets, is cheaper for people. New Year's Eve really is about house parties and New Year's Day is for going out. New Year's Eve is a bit over rated and has been for quite some time. I'm happy to take it off and go and do something private with friends."