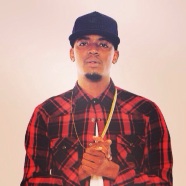 Oct

28
Tags
Related Posts
Share This
Record Of The Day: Sun-El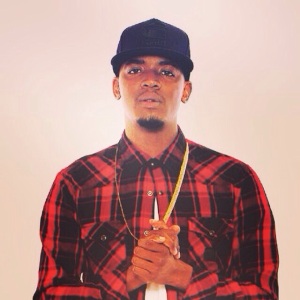 Artist: Real Nois
Title: Chekechela feat. Diabel Cissokho (Sun-El Remix)
Label: Real Nois
Release: 16th October 2015
Chékéchéla is the follow up single from the Real Nois label founded by Reza Kharaghan and Leili Huth, producing top quality live and electronic music recorded in their world-class recording studio in Ibiza.
Chékéchéla means happiness in Mandinka and this track evokes musical happiness throughout. Produced by Reza Kharaghan, Chris Franck (Da Lata & Smoke City) and renowned UK dance music producer Toni Economides under the Real Nois name. The single features guest vocals from legendary Senegalese musician Diabel Cissokho and performances from world-class musicians including, legendary bass player Ernie McKone, Carl Smith, backing vocals from the soulful April Morgan and has been mixed by Grammy Award Winner Andrew Scheps. The release also comes with a remix from the hugely talented South African producer Sun-El.
The original track is a journey through the musical styles and landscapes of the world. Combining African rhythms, Latin groove, European dance beats and vocals that come from one of Africa's own musical sons, in a melting pot that just bursts at the seams. This is a great follow up to their debut 'House Of Prophets' released in September.
The Sun-El remix is a re-imagining from the mind of the next big producer from the African continent. Having already worked with producer of the moment Black Coffee in their homeland, Sun-El has taken up remixing duties on this release. The remix is a beautifully spaced out reworking of the original with an atmospheric bass and rhythm that rides throughout. This is one for the clubs for sure.
Real Nois is made up of a crack team of talents featuring label boss and audio expert Reza Kharaghan, creative director Leili Huth, producer/musician Chris Franck, Grammy award winning engineer Andrew Scheps, and in house head of engineering Mattia Sartori.
Describe the record in five words
Afro centric, dark, Latin-African, atmospheric, catchy
What is it about this record that appeals to the fans?
Judging from feedback received from the preview I would say the fans are receiving it well.
How does it differ from your last release?
With this song I have had to exit my comfort zone and cater for a market broader than my expectation.
What was the inspiration for this release?
I was inspired by the native feel I found when I listened to the original.
If you had the chance to play this in any club, which would it be?
I don't have a specific club preference, all I would be happy to do is share my music regardless of where in the world.
Sun-El's remix on the new Real Nois EP is out now -
https://itunes.apple.com/gb/album/chekechela-feat.-diabel-cissokho/id1039456451