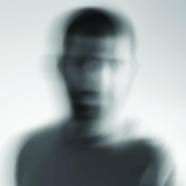 Oct

04
Tags
Related Posts
Share This
Record Of The Day: TANOV – Throde/Phante
Artist – TANOV
Title – Throde/Phante
Label – Parallel Label
Release Date – Out Now
Parallel Label is back with another of its sumptuous new EPs, this time from TANOV. It features two top originals plus a remix from Eric Lemuet. TANOV is a Frenchman who has also released on labels like Monique Musique and has an emotive, moody house sound that really makes a mark.
Throde is up first and is a supreme house track that is deeply and atmospheric. Widescreen synths stretch out over the rubber beats and it is a patient, slow burning affair that really sends shivers up your spine. Phante is then a more molten and direct affair rippled with odd synthetic sounds and a lush arpeggiated melody. Marrying human and organic with machine made sounds it is another spiritual house track that sucks you right in.
The remix from Eric Lemuet is more tense, building slowly with frazzled synth lines and circling pads all working to trap you in a groove. It works and rounds out a top EP from a fine label and great artist.
Describe the record in five words.
Electronic – Emotions – Groove – Efficiency – Home Listening
What is it about the record that will appeal to the fans?
I don't know but they have their own feelings about my music. I just hope it will be positive in an certain way. A dimension where everybody is free to feel their deepest own selves.
How does it differ from your last release?
This one is definitively deeper that the other one called 'Salicorne'. Sometimes, I like to produce track including more techno sounds but it's always between Electronic Techno & Deep Music.
What was the inspiration for this release ?
With this new release, i'm trying to touch deep house & techno with a subtle ingredient to take us somewhere. From a shady landscape or ambient feeling with the first track "Throde", to a psychedelic place inside our brain with "Phante" . Eric Lemuet uses "Phante" main theme to rearrange the track and to create a whole new atmosphere. Messy synths , bleepy sounds, but most of all the acoustic bass gives a truly warm remix of Tanov's track.
If you had the chance to play this in any club, which would it be ?
Panorama Bar or Watergate (Berlin)
TANOV's latest EP is out now through the Parallel Label imprint, be sure to grab a copy!