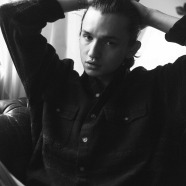 Jul

20
Tags
Related Posts
Share This
Record of the day… Ishivu/Gryning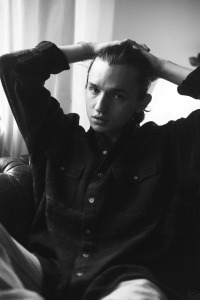 Artist: Ishivu
Title: Gryning
Label: Trunkfunk Records
Release: 20th July 2015
Cat. No. TF032
Format: Vinyl
Sweden's Trunkfunk Records returns with a brand new single from hotly tipped producer Ishivu.
The Trunkfunk label has been pushing out quality electronic music from it's Gothernburg base for fifteen years now. Owned by local promoter Nibc it has had an open hearted approach to its releases which have featured house, electronica and bumpy urban beats since 2000.
For this latest offering the imprint turns once again to local talent 'Ishivu' for two cuts of deep and cultured house music backed with remixes from Matt Karmil and Shakarchi & Straneus. The release will appear as a limited vinyl 12" with it's own unique, hand drawn artwork by reknowned artist Ingo Giezendanner (http://www.grrrr.net/).
The record opens up with the excellent 'Gryning' , meaning 'dawn' in swedish. It's a stripped backed affair with a bobbling bassline and sparse percussion leading the way before a multitude of off-kilter FX hit the sound pallette to great effect. The addition of warm, swelling pads, subtle melodic parts and muted vocal snippets all add to the depth of the production and give a sense of early morning.
In compliment to dawn, Ishivu follows up with 'dusk', or 'Skymning' as it's titled in his native tongue. Filtered toms and skittering hats blend with understated birdsong to lead the listener into a hypnotic and immersive track dominated by edgy bass and wonky pads.
The EP is completed with two remixes of 'Gryning'. The first comes from UK DJ/producer Matt Karmil who has had a busy year, releasing on Tim Sweeney's Beats in Space label and remixing for the likes of John Talabot and Axel Boman's Talaboman. Here he reworks the original into a more direct dancefloor cut whilst retaining the charm of Ishivu composition. The second mix comes from Studio Barnhus regulars Shakarchi & Straneus who reassemble 'Gryning' in their own image, dropping in delayed vocal edits and scattered percussion to delvier a near perfect groove.
Tracklist
1. Gryning
2. Skymning
3. Gryning (Matt Karmil remix)
4. Gryning (Shakarchi & Straneus remix)
Describe the record in five words.
OK: Something happens in de woods.
What is it about this record that will appeal to the fans?
The sampled shout from the beatbox harmonica https://www.youtube.com/watch?v=MYtTtnfmsgc (0:00s)
How does it differ from your last release?
I tend not to compare tracks; I am not looking for relatively good, I am looking for absolutely good. If your philosophy is grounded in the opposite notion, your creativity will become lethargic and too referrential. Besides, I consider Gryning to be my first true release.
What was the inspiration for this release?
The nordic wilderness (flora/fauna) and natural magic.
If you had the chance to play this in any club, which would it be?
It sounds really good at forest raves.
You can find more information here https://www.facebook.com/Ishivu