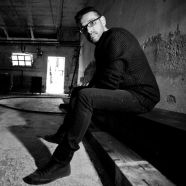 Sep

01
Tags
Related Posts
Share This
Record Of The Day… CLiVe, Mata Jones – Morning House
Artist – CLiVe, Mata Jones
Title – Morning House
Label – Deeperfect
Release Date – 26th August
Deeperfect are releasing an Ibiza 2016 compilation full of big house hits from the summer season. Chief amongst the artists featuring are CLiVE and Mata Jones with a new cut, Morning House.
The duo has previously worked together on remixes and originals and have a fine understanding of how to cook up some real heat. It has come on labels like Lapsus Music and NaturalRhythm and this latest one is sure to win them many more new fans.
Their track here is a bubbly, lively cut with rolling drums, icy hi hats and effervescing vocals that are stitched deeply into the drum line. It is a a frictionless groover that gets people moving their every limb and is another fine outing from this pair.
Describe the record in five words.
This is what I imagine when I listen to the track : Cheers, Powerful Summer Vibe, Beach Party, Hypnotic Percussion, An Amazing Flute of Champagne with a beautifull girl
What is it about the record that will appeal to the fans?
I hope the fans first of all feel the joy that is inside of the percussion. It is reminiscent of a good party or making people want to dance together
How does it differ from your last release?
I put on this record more groove and rhythm and less melodies and real instruments  … normally I'm a fan of deep house melodies, piano, moog, instruments ect.. but in this case however I preferred to make the percussion and groove high; a track danceable with a power restart after the break-pause ….In this song what emerges is the desire to party and dance.
What was the inspiration for this release?
I have a collection (with my family) of latin music; in first Brasilian records…I have listened for a few months all the latin vibes from great artists like Gilberto Gil and from this listening it came the inspiration for this track.
If you had the chance to play this in any club, which would it be?
As mentioned before, the thing that comes out when you play this song is the desire to party, and after the break a desire to jump and dance. I tried several times this track and happiness of the percussion and the groove make the force more secure track and running for a dj.
Morning House is set for release August 26th.