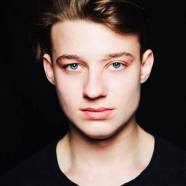 Apr

11
Tags
Related Posts
Share This
Record Of The Day… Alltag – Planet Soul
Artist – Alltag
Title – Planet Soul
Label – About:Berlin
Release Date – Out Now
After winning in 2015 the german SMAG Deejay contest, recently 18 years old, Alltag starts touring in Europe. He has been playing with studio software, and producing tunes since he was 15 years old.To show is own sound, inspired by old disco, tropical and also deep house sounds he followed up with some remixes for famous artists like Sara Connor, Dj BOBO, Anna Naklab.
This remixes gave the original music a real club appeal and now he has signed his first artist deal with Universal Music. Even as a very young artist and sun of a Deejay; Alltag was always interested in classic club tracks. That brought him to the idea to refresh the original "Set You Free' by Planet Soul. His new interpretation is already played by big name Deejays all over the globe and is now ready to take of in 2016. We all need to prepare for the summer season ! So spread the flavor of his spirit!
Describe the record in five words.
Happy , Summer , Passion , Timeless , Sexy , Passioned
What is it about the record that will appeal to the fans?
What I like the most on my track is the vocal line. The main melody swings you in a good mood wherever you are, it works.
I love to play the track same as I like to listen to the track during driving car , or just on the bike , you still got this melody in your head a few hours later – a real earwig ! (at least it was like this for me form the first second on)
My purpose was to create a summer feeling song with Planet Soul.
How does it differ from your last release?
The difference between my last release is , that this is my own single and not a remix !
Sure , it was a great experience to produce remixes for big name Artist's like Anna Naklab , Sarah Connor or Dj BoBo
But its much more difficult to release your own track ! There was a lot of pressure , created by myself to keep my own style and still carry this amazing spirit of the original Vocal line .
And even after your first own release, this pressure doesn't stop. Meanwhile I'm producing a lot of new demos.
What was the inspiration for this release?
The inspiration for this release was definitely the original "Set you free" by "Planet Soul" which I listend to as a child.
The vocal just inspired me , and I thought"What a great track , it would be nice to produce a new version of this classic bomb" !
If you had the chance to play this in any club, which would it be?
My first choice to play right now the track would be a nice day party on Ibiza or a cool party in Berlin .
Check out Planet Soul below…