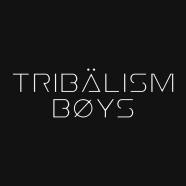 Feb

28
Tags
Related Posts
Share This
In Depth with…Tribalism Boys
1)Hi guys, how are you both?
We're fine, thanks. It's a very nice time for us.
We're very busy in studio cause working on new sounds and ideas for our productions… 
and this thing makes us truly happy
2)We loved the new EP on Digital Traffik! What is your relationship with the label? 
Long time we're waiting for this release finally out on February 23.
Our EP is having positive many feedbacks and support by the worldwide djís.
It's a pleasure and a huge honor work with Jimi "AudioHell", founder of Digital Traffik : 
quality and seriousness distinguishes his label from the others.
From our demo package AudioHell chosen two tracks very different among them, 
EP has been thought for two different types of dance floors : 
"Purple Vibe" is inspired by electronic techno mood and "Tribalism" has an a really underground feeling.
3)How did you two meet and start producing together? What is the story behind Tribalism Boys?
We've started djing in the early 90s (1993) and we're began as producers since 1997.
After years of friendship and occasional collaborations we've decided to join forces and set up something that reflected us. 
We like tech/house, electronic and tribal.
Our passion is the percussive music with strong rhythms but "happy" 
and this genre came out on our projects Tribalism Boys & Tribalism Records.
We do much edits on the tracks for give maximum energy to the percussive rhythm played totally live on the nights. 
It's nice to share a passion for the same music with a friend and make it a mission, an art, a work!
4)Were you musical growing up? What inspired you to make techno?
Honestly, we don't play real techno, we're play electronic and percussive techouse, 
with old school influences. And of course we're always looking for new sounds!
5)Is there ever communication problems being from two different countries? How does the dynamic work?
From many years we live in the same country so we can work together as well.
The thing that helps us is have similar tastes and clear ideas about what to do.
Usually we meet us in our studio three or four times a week.
One day is dedicated to the Live project. Others to productions.
6)Where did the name come from?
Tribalism is for us more than just a name, it is a style …
The rhythm, the happy and percussive sound but powerful at the same time
Our tracks and our live sets are always some "tribal" SM
7)How would you describe your sound?
We are a mixture of tech/electronic house with tribal influences. 
We never push into commercial sounds but we try to implement the darker sounds of tech house 
with cheerful rhythms  to create an unusual contrast very catchy for the clubbers.
8)What is your studio set up to make such tracks?
We work on Ableton and Logic in ReWire. Our outboards are : 
Roland SPDS (for the drums) and about keyboards : Moog Phatty and Juno 106. 
Sound Card Motu and Ableton Push connected midi with all the instruments.
This allows us to work in sync on all tracks creating a sort of "live" 
during the production process and recording the 30% of the stems totally live.
9)What artists would you say are your main influences? Who do you admire and who inspires you?
Bands like Depeche Mode and Kraftwerk, and as a DJ producer
we really like the sound of Danny Tenaglia, Laurent Garnier, Josh Wink, AudioHell,
Chus & Ceballos & Jeff Mills (many of which we had the opportunity to host them in our party)
Knarly Knob (a new very promising artist).
They are different from each other, but they all gave something to our way of seeing 
the world of house music, techno, tribal and electronic
10)Would you say being from two different countries has a good impact on your music because it incorporates two different styles of the genre?
Yes… I was born in Germany and I have some tech and electronics influences 
My friend instad is Italian and comes from a house path … 
This strange mix helps us to share different ideas and we complement together.
We are sure this thing is a great asset as help us to influence each other in our live and studio work.
11)Any upcoming releases in the pipeline we should be excited about?
23 March on "CLIVELAND REC with a remix for our friend CLIVE
27 April on our label "TRIBALISM RECORDS 
25 May on  "DIGITAL TRAFFIK
22 June again on "TRIBALISM RECORDS" 
27 July on "WHIST REC" (Germany).CEO of this label is our friend & manager Alex Henning
12)What does the future hold for Tribalism Boys?
We'll spend so much time in the studio. 
We're always looking for ideas to improve our tracks and our DJ sets (where often we play 90% of our unreleased music).
We're preparing with the Digital Traffik crew a new series of We Traffik Showcases around the world! 
For all this we're confident that future will be really great for us.
Work in a professional team in different ways is a continuous incentive to do better. 
Our goal is music, music .. and more music!
Purple Vibe / Tribalism is out now on Digital Traffik!