Oct

21
Tags
Related Posts
Share This
60 Seconds with Vazik…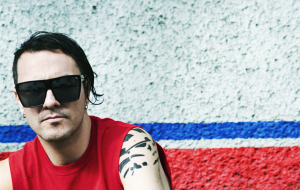 Mexican DJ/Producer Vazik dropped us a line last week to talk about his summer and his recent Ep on Sprout Records. Here's what he had to say…
How has the summer worked out for you? Any special moments you would like to share with our readers?
I was living in Germany almost half of the year and I had the chance to do some very cool gigs before and during the summer. The "Summer Opening" in Hamburg was massive, a free open-air party for more than 5,000 people; great atmosphere and an amazing techno floor. Also Sisyphos was off the hook, what a nice club.
How would you describe your sound for those that aren't so familiar in three words?
From the Heart
Which artists would you say you take most of your inspiration from?
Sasha, Dixon, Maceo Plex, etc.
Was there a defining moment in your life that made you want to be a DJ/producer?
I remember I was on the beach listening to some very cool sets in a very joyful way and I decided I could do that. The next day I started collecting records.
When working on a track, do you follow the same procedure or is it different every time?
Most of the times I go with the kick drum and the bass lines, but I can also go from the rhythmic section and then find a nice bass groove for it.
Your EP 'Now Is The Time' is set for release on Sprout Records, what did you set out to achieve with this and do you feel you have done so?
Yes, it just came out a few weeks on a very nice label that I admire and respect a lot. Both tracks were done while I was in Germany and was looking a couple of dance-floor bombs, with a lot of drive but yet with feeling and soul somehow.
Have you had the chance to test the tracks out on the road? What has the reaction been like and does one tune go off more than the others?
I tested both before they came out several times. They both worked great, I tried finishing my sets with one of the tracks and the feedback was always great. When I heard Dnox & Beckers playing "Fussed" at Ozora festival I was totally shocked. Also reading the feedback from artists like Sasha, Nic Fanciulli, Nick Warren and many others give me the Goosebumps.
Looking back at your childhood, did you have an upbringing that was rich in music? If so how do you think that has shaped the sound you produce today?
I have always had the support from my parents regarding the music. They even used to give me my first rides to my first heavy metal concerts when I was very young. So even since then I felt like I could go as far as I would with music, and here I am.
If you could go back in time and give yourself some advice, what would it be?
I would have focused in music production maybe even before I did. And try to get a better acoustic room since years; it took me a lot of time to have a decent studio.
Outside of electronic music what do you find yourself listening to? How does this affect your sound?
I was really into heavy metal; I even used to play in bands and stuff. I still like listening to some old school albums like Black Sabbath. I do like listening to jazz while driving in the crazy traffic of Mexico City. I like listening to a wide range of stuff, there is good music almost in every genre.
What are your top 3 tracks right now?
Maldoch – Bluebird day (Kastis Torrau)
PMX Soundz – Al & Zheimer
Gianni Ruocco – Deep Boiler
Vazik's 'Now Is The Time' is out now on Sprout Records
Grab it here – https://pro.beatport.com/release/now-is-the-time/1614156