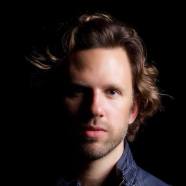 Aug

16
Tags
Related Posts
Share This
5 Minutes With… Kill Kartel
"Modern classic electronic music for the devout enthusiasts and the casual listeners", this is how Kid Kartel describes what makes the way out of his studio. His latest release of which, Oxygen, is set to drop on the Electronic Animals imprint later this month. The next stop for our 5 Minutes With… is the main man himself, check out what he had to say below!
How are you, what's good, what's bad?
Everything has been going great, thanks for asking. Summer in Chicago is always tricky as we spend all winter wishing for the warmer weather, then once it comes it can get really hot and you find yourself running for the AC. Super excited about the first EP coming out. I don't have any complaints, life is good and loving the music I'm working on now.
What turned you onto dance music, what labels and parties and DJs did you first get into?
Back in the 90's I was at Loyola University in Chicago and with no real campus life, our social experiences took to the nightclubs. Back then, Crobar was just opening up and Shelter was in its prime. I remember the first time I walked in and felt the music. I was hooked. It was really a special time where my friends and I were learning about this new category of music and all its sub genres. On a trip to London in 94, I bought my first dance music CD, This is the Sound of Tribal United Kingdom. From there it was the Global Underground Series and John Digweed's Bedrock Records productions that became consistent purchases. It was impossible not to take notice to the sound of Daft Punk and Moby heading into the Millennium and from there it really flourished.
The PR with your latest EP talks of a five year journey – what is that journey, what did it involve? 
It all started with being bed ridden after developing a back problem from a horrific accident. I was evaluating my life, my hobbies, my passions and what I really wanted to do with my life. I had always wanted to learn how to make the music DJs play. I had tried twice already to learn Ableton and couldn't find the consistent time to get over the initial learning curve. But there I was with nothing but time to kill and a million online tutorials. I got a copy of Ableton and started watching every tutorial I could find on beat making, sound design, soft synth programing and exploring how to write melodies and chord progressions since I had zero musical training.
I became completely obsessed and what started out with a laptop and ear buds started to grow into something much more serious. Before I knew it, I jumped out of the box and started working with and acquiring external gear over time. This really helped my sound design and rate of learning overall as now I could be turning knobs much faster than with a soft synth and I really became to understand how it all worked. I've spent a lot of time learning classic subtractive synthesis and love how each synth has a different characteristic to it. A saw tooth on a Moog, sounds different than a Nord and that sounds different than a Prophet and a Future Retro and so on. The same thing is true with the softs synths and the sounds you'll get between Massive, Sylenth, Serum or any of the hundreds of these instruments. This whole revival of modular is amazing and has been part of my focus the last few years.
All in all it's been thousands of hours of experimentation and tutorial sites. At each stage I would focus on what I was weak at, until that became a strength, then I would go after the next weakness. In the beginning I was all about the synths and my drums sounded horrible. Pretty soon, my drum programming and mixing improved and then it was time to focus on the bass. Then back to the synths and so on, and the final frontier was really arrangement for me, so that all these sounds and melodies would flow properly in a song that people could enjoy. It only took about 400-500 projects to get there.
It also mentions the broad appeal of your sound – is that your aim, to have broad appeal? Why so?
I focus on producing a broad range of track types from tech house, to techno to progressive and house. I wanted to come out of the gate with something that didn't pigeon whole me too much into a specific genre or sound, while at the same time having a sort of nostalgic feel. Some of my upcoming releases have definitive sub genre appeal
What technology companies did you run? Why leave them behind?
In the early Millennium, I founded a wireless company and invented a mobile phone for children called, Firefly. It was the first hardware, software and network play where we sold our own minutes and acquired direct subscribers through retail partners like Target, Wal Mart, Toys R Us. I even sold them on QVC twice. Additionally we sold to several operators around the world including AT&T, Tel Cel, Vodafone and Rogers. After Nokia purchased over $10 million worth of phones in a licensing deal, they refused to launch they product as they were retooling the company to deal with the launch of the iPhone and then they also refused to pay their bill. We were forced to sell the company off and attempt to sue them. It was a a very dark time.
Is the appeal of technology something you can find in the futurism of techno and house music?
Without a doubt technology plays a major role. The things you can do today vs 5 years, 10 or even 20 years ago is amazing. It really comes down to how you want to leverage different platforms and make them work together or alone. For example, this whole revival of modular is an amazing cottage industry with several new companies offering interesting ways to create, sculpt and shape sounds or even patterns. Taking those then into a DAW and manipulating them with samplers and effects can give you something amazingly fresh to bring into productions.
Tell us about the new label – what will the aim be? is it just for your music?
Initially, Electronic Animals servers as a platform for me to start getting my music out there and learning the critical marketing pieces to help build a brand. In the longer term, I see working with other artists for sure.
Tell us about your new EP – what inspired or influenced the track Oxygen?
I come from a vast history of appreciating electronic music and with Oxygen it all came for my love for late nineties, early 2000's melody and chord progressions found in techno and house music. But I also wanted some modern bite and depth to the sound. Oddly, I wrote the the main riff years ago when i wasn't that long into learning and tried to incorporate into several tracks and it never worked. A few months back when I started working with vocals, I went for it again and it all came together.
What else have you got coming up/are you excited about?
I have two other releases in the pipe that are due out in September and October. Exile is techno/progressive techno track due out 9/16, really excited about this one. Orchids is a house track that drops on 10/14. I also have a couple more I am in the process of finishing and plan to release this year, so stay tuned.
What is your DJ style? What kind of sounds do you play? What parties do you like to play?
Right now I am not getting out much to play or even go out socially. I've gone 100% production the last few years to really focus on my sound, skill and musicality. As I have started considering playing live, the idea of more of a live performance with controllers and instruments is interesting to me and sounds appealing to have more flexibility. This is where technology plays a major role and is exciting to me.
Oxygen is set for release August 19th, check out the preview below.