Jul

06
Tags
Related Posts
Share This
5 Minutes With… J Paraguai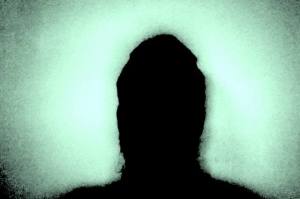 The new imprint Bar Musica, headed up by Bartolomeo now reaches it's second release by welcoming newcomer J Paraguai. The Italian has already crafted a powerful sound, evident from this recent works. We took some time to chat further to J to find out more about what went into 'Rumba', check out the full interview below.
Introduce yourself for those that don't know… what makes you, you?
Hi everyone, I am J Paraguai, a music maker/DJ from Cattolica, Rimini – Italy.
Tell us about your release on Bar Musica – what inspired or influenced it, where did you write it? What gear did you use on it? 
Everything happens in my studio with my machines. There's a big friendship between me and Bartolomeo the owners of the label. So, we decided on the tracks to release.
Do you write music with an audience, club or situation in mind? Where do you think this one will go down well?
Honestly, I never start from an idea, I follow my instinct, something comes out for the dance floor and something only for listening. It's something I can't control. It's all about my feelings in that moment.
What is your aim with making music? Do you always want a nice kick or for it to get radio play or for a certain reaction in the club, or do you just make it for yourself?
Everything I produce I do for me. The idea that what i've done could be listened from the people come after all.
How long have you been making music? How long did it take you to find a sound you were happy with in the studio?
I've made music for a long time. I'm not interested to be bound to any kind of sound. I like be open to different genres without rules.
And when did you decide you wanted to be a DJ or producer? When did you buy decks and production tools?
Rimini and the Riviera are my places. Something was born inside me by all the stories and the scenes in this area. Music and DJing came naturally to me.
Do you have any formal training in music? Would you like to? is that important in house and techno, having a really musical element?
There are no rules in music. It is a personal way to express our way.
In these sombre global times, do you think music has the power to bring people together, or is it more about forgetting the troubles?
Music is done to bring the people together, it is done to be shared with other people and to live with the emotion.
Can or should dance music have a social and political message, do you think, like it did back in the day with tracks like Someday?
If everything is done with responsibility, music and all the arts could have a social message inside. Respect is the base for all.
What else have you got coming up/are you working on?
I don't know. I have a lot of music ready and a lot to be done. Let's see what happens.
J.Paraguai's 'Rumba' is out now on Bar Musica and available here.