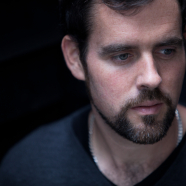 Mar

14
Tags
Related Posts
Share This
5 Minutes with….Deetron
Deetron is a special breed of DJ, for a long time now he has been known for his multi deck mixing abilities. Which is great, but when you couple that with his insane talent for reading a crowd and more importantly, music trends, he becomes a next level artist. His production output over the last few years has been scintillating, with hit after hit coming from his studio his draw and appeal has not wanedonce. So much so, that his skills have seen him touring the world many times over. One place that he has not visited since his first time back in 2012 is Dubai. I caught up with Deetron ahead of his extended set for Plus Minus….
How has your start to 2016 been?
It's been good and particularly nice now that I have spent a few weeks in Australia's summer
For me, your label, Character has just dropped one of the tunes of the year already in Ripperton's "I'm Gonna Make You Love Me".  How has the reception been for this track in your sets?
The reception is great for this tune and I personally love this tune obviously so I do play it very often as well. Glad to hear you're into it as well.






Did you know it was going to be huge when you first heard?
These days you can't really predict what's going to be big or not and to be quite honest, I can't be bothered too much as long as I love the music I am putting out myself. Sometimes tracks do develop over a longer period so I'm hoping this will be the case for "I'm gonna make you love me"!
What other secret weapons do you have up your sleeve for Character?
I'm currently putting together my new record but that's about it for now.
What other releases do you have coming up? 
I have lots of remixes coming up as usual as well as a split release with an absolutely great artist and friend, which I can't tell you much more about at this stage though.
Although they are quite different to each other, do you prefer remixing other peoples tracks or producing your own? The same could be said to Djing and producing, which is your preference?
I have no preference in either subject but try to get a healthy balance between the two, respectively.
You have long been technologically focused, what is your current performance setup like? What do you make of the new breed of CDJ's and Pioneer mixers?
It's generally 3 CDJ's but I quite often take some vinyl as well. I don't really know Pioneer mixers that well as I'm playing on A&H.
It has been some time since your last trip to the UAE, what was your impression then and have you been keeping up to date with developments here?
I mean the city itself is rather impressive with its grandeur and massive buildings. The gig was really cool as well and hosted by very nice people. I keep hearing that the scene is growing there so I'm looking forward to it.
Those in the U.A.E. can catch Deetron this Friday (18th March 2016) when he turns out for Plus Minus. More info here…