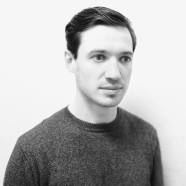 May

31
Tags
Related Posts
Share This
5 Minutes With… Daniele Di Martino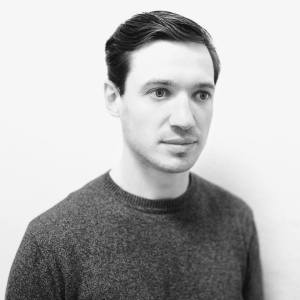 Daniele Di Martino is a Berlin based DJ/Producer who has been creating lots of hype over the last couple of years on the scene. Now with a recent release out on his imprint With Compliments, we sat down with him to discuss the release and find out a little more about the man behind the music….
Hey Daniele, great to meet you. Can you tell our readers who might not be as familiar with you a little about yourself?
I am half German / Italian, I grew up in Munich and have been living for 2 and a half years in Berlin. I studied boatbuilding and later audio engineering. I've been playing violin and cello since I am 3 with a little break

. Before I moved to Berlin I lived 2 years in London and was working for Cr2 Records. Now I am here in Berlin just on my own and doing music
How do you think growing up in Italy has helped shape your sound?
I am not born in Italy so I just grew up near Munich and to be honest this hasn't really helped me find my current sound.
Who were your biggest Italian influences within the music scene?
Hmmm good question. I think you mean German because of your question before. And in Germany it is hard to say. It was more international influence from Offspring over Beatnuts to Bob Sinclar and now Alex Niggemann and Thomas Schumacher.
How did your relationship with With Compliments come about?
I actually co run With Compliments alongside my friend and founder Mantu.
What is it about the label that makes it so suited to your productions?
Most of the tracks on With Compliments are deep or techno and I think my EP is between both which makes a perfect playlist of all tracks from the label.
Where did the inspiration come from for Ouchh and what did you set out to achieve?
I played a lot of Alex Niggemann and Gardens of God music which inspired me a lot.
What has been the reaction to both tracks when you have played them both out?
Very good reactions and they seem to give the crowd more energy.
What can we expect to see from you in the rest of 2016?
Next EP is finished and working already on my third three track ep.
And finally, what are your top five tracks for you right now?
01 Alex Niggemann – Angular (Original Mix)
02 Nils Nuernberg – Flame Trees (Original Mix)
03 Matt Sassari – Sinequanone (Original Mix)
04 Bog, Andrea Ljekaj – Mantra (Original Mix)
05 Kindimmer – Everything Looks Yellow (Original Mix)
Daniele's 'Ouchh' is out now on With Compliments
Grab it here –
https://www.beatport.com/release/ouchh-ep/1757039